LCI has received several awards and accreditations for its work with local clients and businesses.
Awards
The US Department of Labor awarded LCI with the OSHA SHARP Award for our on-site injury and illness prevention program.
Accreditations
LCI is accredited by the Commission on Accreditation of Rehabilitation Facilities (CARF) for its adult developmental vocational program, as well as its respite, CAP, and employment services.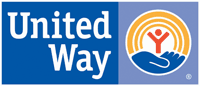 The Lee County United Way has chosen LCI as a partner agency. LCI has to meet stringent yearly guidelines to qualify for this accreditation.
LCI is licensed to operate a mental health facility by the Department of Health and Human Services' Division of Health Service Regulation.